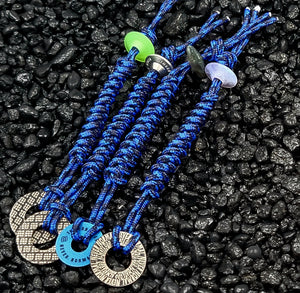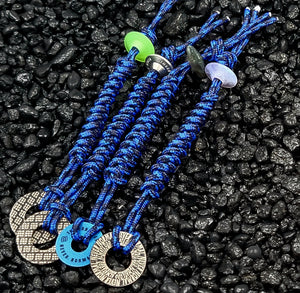 Portal Key: "You're My Boy Blue!" Cord
BLUE! Do you trust that we have provided you with enough rope so that your cinder block will fall safely to the ground?
Y-Yes sir.
Blue do you trust that I do not want to see you die here tonight?
Yes sir.
Blue you're my boy!
The NN Portal Key is a paracord keychain that can be used to screw/unscrew boro nuts and tips including the O.M.A.J.
Each ones includes either an engraved SS or Titanium Key and UFO bead.